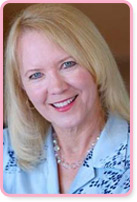 The Snowbow
© 2009 By Terri Marie
It was Christmas day and I had made a decision that morning. I would leave in spite of the storm and drive to my daughter's.
She really wanted me to come over on Christmas and I really wanted to see her. But it was a big storm. It was not just brewing. It was bursting.
It started raining during Christmas Eve in Sedona. And it was raining pretty hard in the morning when I made the decision. But I knew if I didn't leave right then , it might be too late as the storm grew stronger and colder. I quickly packed and left before noon.
Within miles, the rain had turned to sleet and then snow. The slush on the highway made it very slick. I did not have snow tires and neither did the many cars presumably from Phoenix who were driving up towards Flagstaff.
I debated whether to turn around when I got to Flagstaff and the snow started piling up but I decided the roads would be even worse going back where I had just been. I was praying that once I got beyond Flagstaff, if I could get through the mountains and start descending, the temperature would rise and it would turn to rain again.
The temperature hovered right around 30 degrees. I made another decision - to keep going. Just a few degrees was all the hope I needed.
The snow combined with fog. Although it was probably one of the most beautiful winter scenes I have ever been in, I had to focus on driving so I wouldn't slide all over the road.
The sun seemed to be right above me, so bright and white that I almost needed sunglasses. There was a very short, tiny little cloud opening as the sun peaked through. I looked to the right of the car. There it was - a rainbow! Little, sweet, and soft like the snow. However I realized this couldn't be a "rain"bow - it was snowing! This was my first snowbow! Incredible. I had never seen this before.
It took 3 hours but eventually the temperature came up above 33 and it began to rain. All along the trip there was rainbow after rainbow. In fact, there were some double rainbows after the first snowbow.
People who lived in the area said it was the worst storm they had seen, other than those who had been around a long, long time and talked about the winter of '49.
The Lesson of the Snowbow
Look for completely new things in 2009. A new world is unfolding.
Although going through that snowstorm wasn't very much fun, I had a focus that got me through to the new "snowbow" and all the rainbows. That goal and focus was "Get to 34 degrees."
What will be your 34 degrees this year? Once you identify it, a laser-like focus will get you there. Find your 34 degrees and you will get through the worst of storms.
Meanwhile... One degree of difference can change everything for you
Remember who you are!
Terri Marie


Back to Spiritual Articles