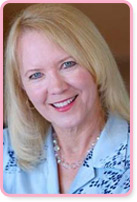 The New LIght
© 2010 By Terri Marie
The light is shining so brightly now onto the earth and into us that all this "stuff" is coming up.
Hallelujah! It's not the good ole days anymore. In the 50s and 60s there was often great prejudice. All that hatred that was hidden is now being revealed in the world. That why we're seeing so much "stuff" that we didn't think was there before. It was.
Now is the time to light up those dark places on the planet's soul. And that will keep the process of light moving along nicely.
There is nothing wrong with you. You are precious, and absolutely beautiful creation, adored by God. Start thinking a little more highly of yourself. And you will lighten the world.
Thank you for being here and being brave enough to come now when we most need you.
Remember who you are!
Terri Marie