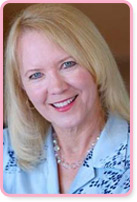 The Take-Away God
© 2009 By Terri Marie
I used to worry that complete surrender to God meant that God would take away everything I had.
Surrender to God meant he/she would take away my "life." The life I was holding onto for dear life.
In reality I had "lost" many of the things I had one cherished, the nice income, the good health, the marriage. They all disappeared in a huge rearrangement of my life.
God didn't really do it. I was ready for it. Ready for the really good stuff that comes after all the things left that got in the way of getting to God.
Was it hard to go through? You bet! I fought it tooth and nail (and even hammer.) But as I began to surrender, the higher power that orchestrated the earthly unraveling, led to a beautiful spiritual unfolding that had been desperately trying to open.
When I made the conscious decision to surrender to God, I worried that yet more would be taken by the Take Away God. Yet as I took that huge leap of faith by coming as close as I could to a complete surrender, God sighed in relief. God did not take anything away.
So much more was given. Creativity flowed. Meetings were divinely arranged with people that were a joy to be with or work with. And yes there were a few more to help me pass some little "tests" as well. All just part of the plan.
It was a stage of spiritual immaturity that I had just released, by letting go of believing in a jealous vindictive God instead of a loving adoring one.
When you surrender as totally as you can to God, God will carry the burdens for you and lay forth a path that you could not have dreamed of or imaged.
You will walk side by side with a Creator who adores you.
Meanwhile...Be a giver and taking won't even enter your consciousness. You will be lavishly given to.
Remember who you are!
Terri Marie


Back to Spiritual Articles