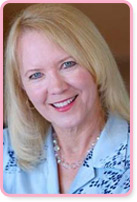 SPIRITUAL BOOK OF THE MONTH
"Eat, Pray, Love" By Elizabeth Gilbert
I always thought life was about learning, studying, seeking and growing and yes, a good part of life contains these things.
But until you really learn to enjoy life, I believe all that searching really doesn't serve you as well. I got to God quicker by diving directly into the rawness of my feelings than by any other means. That's why I think there is an order to this, at least for me.
That's also why I think Elizabeth Gilbert's masterpiece, "Eat. Pray. Love" is such a huge success. In addition to spectacular writing, Elizabeth got the order right. She dove into pleasure. Then filled herself with devotion and love. It might not have worked as well the other way around.
It's like crawling before walking.
That's also why "Eat, Pray, Love" is Spiritual Arena's
Spiritual Book of the Month.
Not only do I think this book is great but so does Hollywood. They are making a movie of the book that came out in August starring Julia Roberts. You can see the trailer for the movie below.
Live like a hero!
Terri Marie